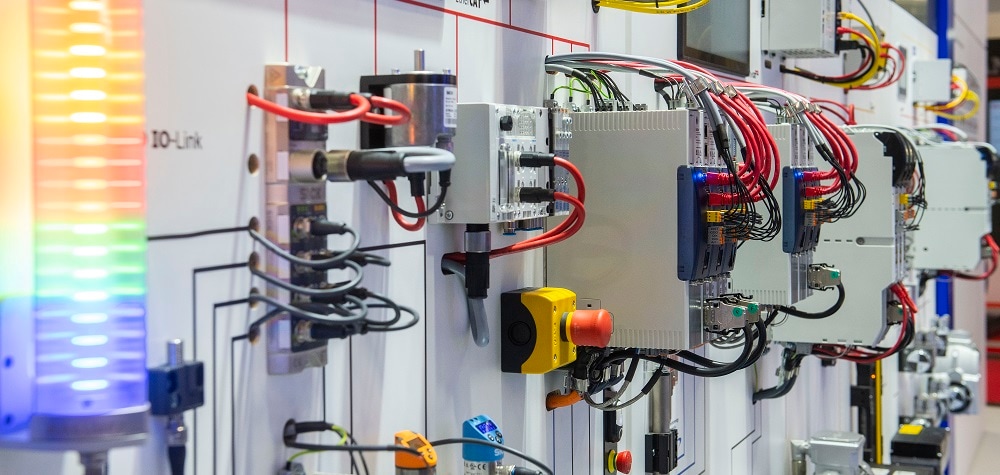 Electrical automation – conventional and future technology
The foundation of the data-driven factory
Electrical automation was already the core element of the 3rd industrial revolution in the middle of the 20th century – modern production is not economically feasible today without automation. Interestingly, however, automation technology has thus also laid the solid foundation for the 4th industrial revolution (Industry 4.0). The data-driven smart factory can only be brought to life if data can be obtained, processed and ultimately used as 'raw material'.
Modern sensor technology, innovative control technology and IT-supported evaluation 'on the edge' or also in the cloud thus form the basis of every Industry 4.0 concept. The role played by artificial intelligence (AI) and machine learning (ML), how the numerous existing sensor data can be used sensibly, and how all of this leads to reliable control, will be discussed by experts from science and industry at the "Electrical Automation – Conventional and Future Technology" summit.
The summit is aimed primarily at management in metalworking/processing and mechanical/vehicle engineering, as well as safety engineers, technical management, automation specialists, design/development managers, system integrators and production and manufacturing managers.
The target sectors are in particular the automotive industry, OEMs and suppliers, metalworking and processing, mechanical engineering, electronics industry, food industry, packaging, plastics.
The event is supported by our partners in South Africa, Turkey and Morocco. The conference language is German with simultaneous English translation.
The agenda is subject to change.
Moderation and outlook for the day
Markus Strehlitz, Editor, elektro AUTOMATION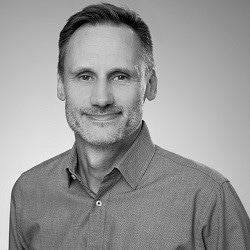 Drive Technology 4.0 – Theses on Drive Technology 2030
Bernd Wacker, Principal Key Expert Technology & Innovation, Siemens AG Digital Industries, Motion Control
Where is industrial drive technology heading in connection with the Industry 4.0 platform? And if data is the oil of the 21st century: What challenges, but also opportunities, does this present? The German Electrical and Electronic Manufacturers' Association in the Drive 4.0 working group has derived theses from these questions, which will be highlighted in the key note.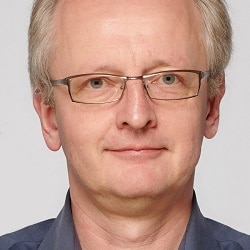 Part 1: Innovative sensor technology – creating the data basis
Topics: Sensor technology, image processing, identification (RFID), measurement & testing technology
Smart data for the IIoT
Raphael Penning, Product manager Radar and ultrasonic sensors, Turck
Innovative sensors are the basis of modern automation concepts, as they provide the smart data that intelligent fieldbus modules process on site or transfer to the cloud. Turck shows how current sensor developments are making their contribution to Industry 4.0 and IIoT using the example of its new radar sensors for level and distance measurement.
Part 2: Intelligent data preparation and communication
– Focused evaluation and well-founded decisions
Topics: Edge/Fog/Cloud Computing, Industrial Communication, Gateways, Industrial Ethernet/OPC UA, Control Engineering, Machine Learning/Artificial Intelligence
Get more out of your machines and plants with smart sensors and industrial analytics
Dr. Carlos Paiz Gatica, Product manager Industrial Analytics,
Dr. Sascha Nolte, Head of Smart Connectivity Competence Center, Weidmüller Interface GmbH & Co. KG
A practical use case – the monitoring of fans – will demonstrate how easy it is to work with the Weidmüller Industrial AutoML tool. The presentation will show how you can use smart sensors to collect data from machines and systems and create, validate and export your own machine learning models.
Quality enhancement through artificial intelligence in industrial manufacturing
Dr. Stefan Ried, Principal Analyst, IoT Practice Lead, Cloudflight GmbH
Especially in the manufacturing industry, artificial intelligence is currently turning some areas of production upside down. While (mechanical) automation has been an innovation topic for many years, the focus is now increasingly on (intelligent) autonomy. This means that complex systems and processes no longer follow a limited set of deterministic rules, but learn to adapt to different situations.
For example, how does Artificial Intelligence succeed in increasing efficiency & quality in industrial manufacturing?
Smaller, faster, smarter!
Joachim Finke, Head of Global Product Management (Network Interface Connectors), HARTING Electronics GmbH
Networks in industry need a reliable data infrastructure. But which Ethernet solution is favored by industry today? Anyone planning Industry 4.0 applications is relying on new solutions – miniaturized, modular and made for high data rates as well as seamless sensor-to-cloud communication.
Part 3: Automation components for 24/7 operation
– the basis for fail-safe operation
Topics: Control technology, I/O modules, power supply/power distribution, control cabinet technology (esp. cooling/air conditioning), drive technology/motion control, enclosures/components (incl. connectors, etc.)
Software as a 'Gamechanger' for 24/7 Operations – Practical Tips for Everyday Use
Roland Wagner, Head of Product Marketing, CODESYS Group
Never more failures! We will probably not be able to achieve this major goal 100%. It is more realistic to make failures in automation systems calculable and to minimize their consequences. Of course, this requires adequate control systems – but the 'gamechanger' is the software. In the lecture, three effective levers will be presented to take away the horror of failures.
Increasing machine availability through central asset management
Patrick Bruder, Business Development Digital Automation Solutions, Lenze Sales Europe GmbH
If a machine reports a malfunction, there is only one goal: to rectify the problem and get the machine back into operation as quickly as possible.
Asset management provides a quick overview of the installed base and access to relevant information. Combined with a ticket system for service as well as the documentation of typical error sources, a malfunction can be resolved quickly.
Power Reliability – Reliable power supply for maximum system availability
Nicola Herbst, Product Marketing Power Supplies, PHOENIX CONTACT Power Supplies GmbH
No power supply means no production. No production means no sales.
The power supply of a plant/machine is of essential importance, from the supply, the protection against overvoltages, further over the voltage conversion and buffering (both focus of this presentation), up to the protection of the 24 Vdc and its distribution. Phoenix Contact offers the appropriate solutions for this.
Part 4: Data utilization in the smart factory – focus on the overall system
Topics: Security, Machine Learning/Artificial Intelligence, Edge/Fog/Cloud Computing, MES, SCADA, Control Technology, Industrial Communication (OPC UA over TSN)
The world language of production – OPC UA Companion Specifications
Andreas Faath, Managing Director, VDMA Machine Information Interoperability
How can communication and the exchange of information between different types of machines from different manufacturers succeed? Answer: with a world language for production. The challenge here lies in the definition of "grammar" and "vocabulary" for the exchange of information from machine to machine. OPC UA Companion Specifications are being developed for this purpose. In this presentation, you will learn how this works and how far the world language of machines has already come.
Volume, variance and velocity – perfectly orchestrating data streams with OPC UA FX
Elmar Zimmerling, Product Manager Industrial IoT Network Solutions, B&R Industrial Automation
The machine of the future will be increasingly software-based and require new architectures. Machines will be able to do many things that are familiar from smartphones today. The more open the architectures are, the faster new services will emerge that will further enhance the machine along with its sensors and actuators.
How can machine builders and automation suppliers prepare for this?
The extensions of OPC UA for the field level, OPC UA FX, provides the answer.
Technology in conservative organization
Benno Löffler, Managing Director, Vollmer & Scheffczyk GmbH
German mechanical engineering thinks in terms of mechanics. What is good is what moves. Software is a necessary evil. This conservative culture is based on great successes. This has far-reaching consequences when it comes to converting new opportunities into added value and a competitive edge.
What is necessary organizationally to continue to generate competitive pressure in the future instead of having to endure it?
Summary of the day
Markus Strehlitz, Editor, elektro AUTOMATION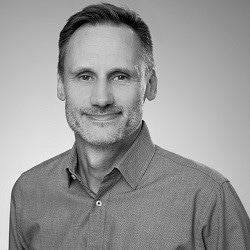 All attendees will receive the presentations released by the speakers afterwards and have access to the recording of the Summit.