Knowledge transfer to the global hotspots of manufacturing
The Technology Academy accompanies its manufacturing partners in the markets of the world. China is establishing a world-wide unique hub for smart products and production in the Pearl River Delta. Right here – in the industrial metropolis of Foshan – the Deutsche Messe Technology Academy has opened its first foreign branch. Since October 2017, 6000 participants have attended conferences and seminars at the Robotation Academy in Foshan. Like the Hannover location, it is equipped with a model factory and displays state-of-the-art production technology from various manufacturers.
Partnership with a global perspective
Research institutes such as the Fraunhofer IFF and many industrial manufacturers in China – but not only there – rely on cooperation with the Deutsche Messe Technology Academy. Investing customers in new production techniques requires local solutions everywhere. What is needed are systemic networking concepts and intensive communication with the users on site. Together with our local partners, we provide the necessary capacities in a very short time. Thus, the Technology Academy makes an important contribution to the industrial competitiveness of industrial regions, not only in China.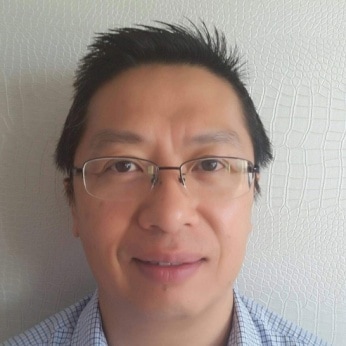 Damion Wan
Deutsche Messe Technology Academy
damion.wan.extern@messe.de
+86 189 2312 – 3118