New location in one of China's most important industrial regions: Already in the first days of the new year, Deutsche Messe Technology Academy GmbH sealed a new partnership in the People's Republic. The new Smart Industry Academy is located in Jinan, the capital of the coastal province of Shandong in eastern China – in the Sino-Italian Industry Park of Zhangqui, an industrial suburb of the provincial capital.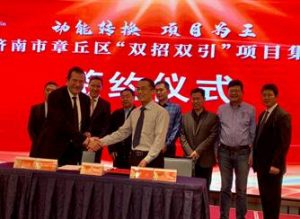 At the customary contract signing ceremony on 10 January 2020, both partners made it clear that they did not want to lose any time in the implementation of the project. Thomas Rilke, Managing Director of Deutsche Messe Technology Academy GmbH: "I would like to thank the Chinese partners for the trusting and extremely goal-oriented negotiations, for which we only needed little more than three months". His contractual partner Qing Jiang Wang announced that the new academy will start operations as early as April and will support industrial knowledge transfer in the region with initial events.
Rapid internationalization of the Technology Academy
Reinhold Umminger, as Director Global Business of the Technology Academy responsible for the internationalization of the concept, was very satisfied with the rapid realization of an Academy at the third location in China: "By providing a detailed play book that clearly defines roles, tasks and necessary resources for new locations, we can effectively support our local partners in the implementation."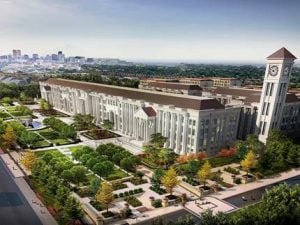 The north-eastern province of Shandong with its 100 million inhabitants is one of the leading industrial regions of the People's Republic. The capital Jinan is a junction point in the Chinese high-speed railway network and is located about 400 kilometres or about 90 minutes south of Beijing and west of the well-known port city of Qingdao with its more than seven million inhabitants. Jinan itself is home to numerous internationally active industrial companies such as Bosch, Festo, or Continental. The university with numerous research institutes as well as centres for dual education are important partners in the ecosystem of the new Smart Industry Academy in China's east.