Online-Event: 10th Robotics Congress – smart manufacturing of the future
The thematic focus of the anniversary event will be on artificial intelligence, high-tech meets ease of use and programming, machine learning and human-robot collaboration & safety.
Top-class expert presentations will show which technical prerequisites must be met for the optimal use of robots in the smart manufacturing of the future.
Artificial intelligence
What opportunities do AI-based approaches open up in process automation and robotics? What steps are needed to transform modern algorithms into value-creating practical applications in order to fully exploit the potential of AI?
Machine Learning
In the future, it will be important to combine intuitive operation with high-tech. Machine learning and AI will play a key role here. The technology must be integrated in the robot so that the user is not aware of it and can benefit from it at the same time.
Sensors & Vision
The robot is inherently blind and stupid. Only sensors and cameras turn it into an intelligent machine that finds its way around the process. It also makes it possible to reach into the box, a special application that is ubiquitous in the automotive sector.
HRC & Safety
The era of cobots has gained tremendous momentum. The models are designed to work together with the worker. The topic of safety plays a central role in this application and should not make potential users shy away from a first use.
Get in touch with the future of robotics and don't miss this event.
Due to the current situation, the congress will only take place online as a live stream!!!
Moderation
Markus Strehlitz, Editor Industrieanzeiger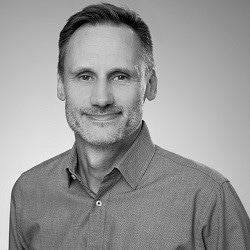 Welcome and outlook for the day
Dr. Jochen Köckler, CEO Deutsche Messe AG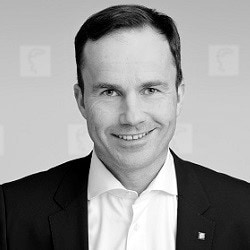 Keynote: Artificial Intelligence – Benefits and Practice in Process Automation and Robotics
Dr. Jonathan Balzer, CTO Vathos GmbH
Artificial intelligence is on everyone's lips. But what exactly is behind this popular term? What opportunities does it open up in process automation and robotics? How can modern algorithms be transferred into practical applications and the potential of AI be fully exploited? This lecture will address these questions using the example of industrial image processing.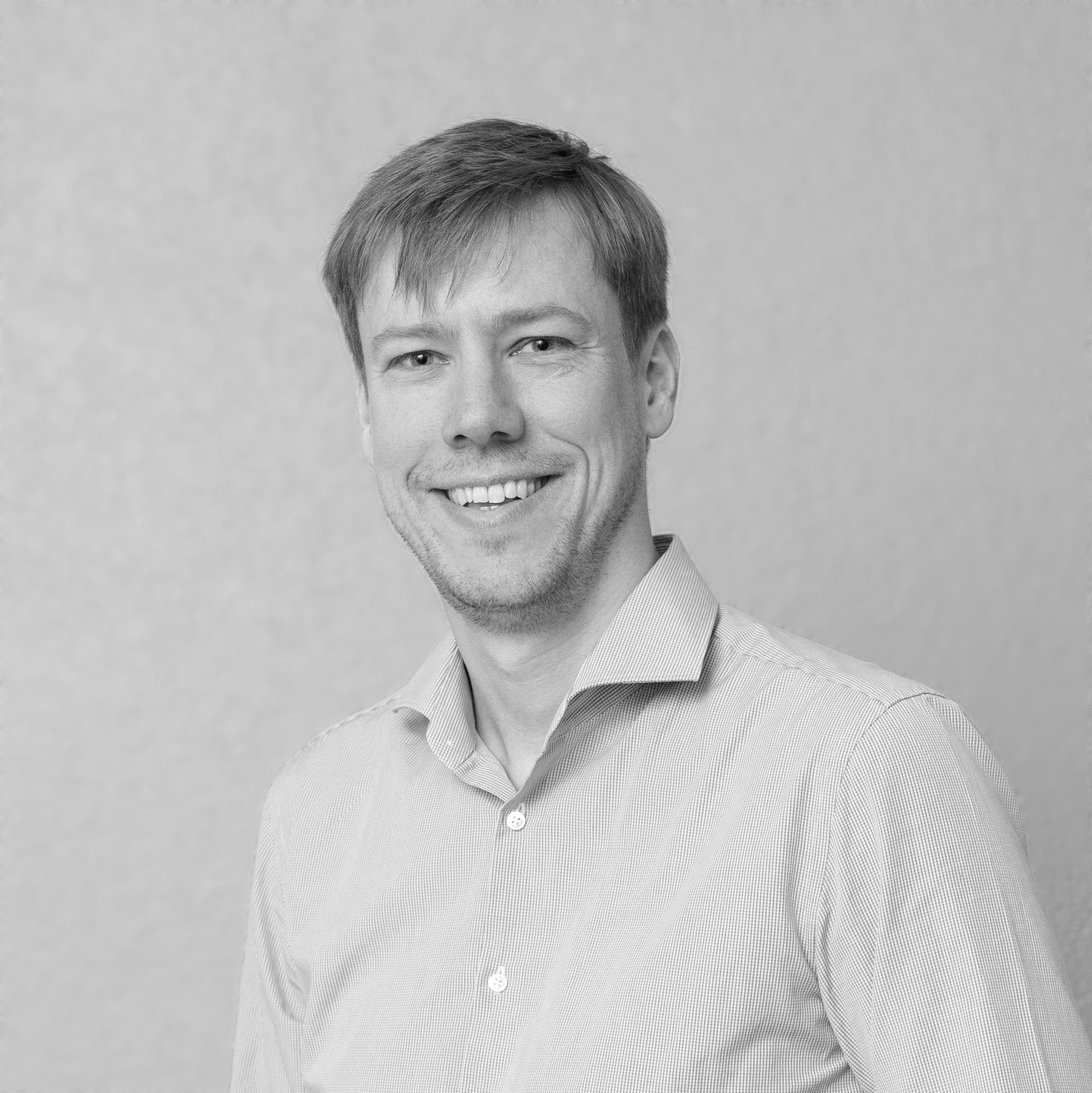 Robotics Award 1st place: Beyond Cobot: Artificial intelligence combines human senses
Dr. Jens Kotlarski, CEO Yuanda Robotics GmbH
Yu, the collaborative robot is an inspiring and flexible power tool that meets the demands of fast-paced and variant automation. With no prior knowledge, Yu, the industrial assistance robot with human senses, artificial intelligence and limitless connectivity, lets everyone reap the (economic) benefits of robotics and automation.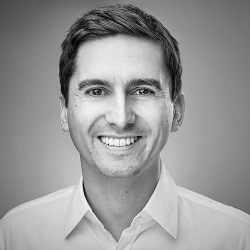 Cobots that learn from humans: AI solutions for industrial practice
Viktor Treichel, Channel Development Manager, Universal Robots
Carl Zöllner, Account Executive, Micropsi Industries
What influence does artificial intelligence have on variances in production? What application potential does it already offer for robotics today? What economic added value will arise in the long term? These key questions will be answered in the presentation by Universal Robots – explained in a comprehensible and practical manner. A special highlight: UR+ partner micropsi will present a live AI application.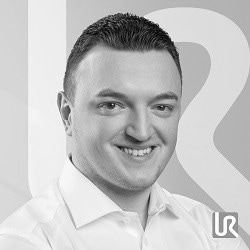 Robotics Award 2nd place: Fast robot improves the automatic storage and picking solution "Cube Storage Systems"
Peter Bimmermann, Managing Director AutoStore System GmbH
AutoStore is a goods-to-person picking system that stores goods in totes in a very compact and space-saving way and brings these totes to the picking workstations with the help of high-performance robots. The B1 robot is the most powerful robot developed by AutoStore and presented for the first time at LogiMAT in 2019.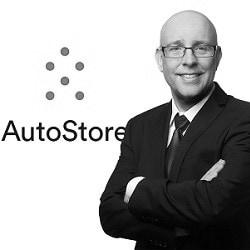 On the way to the transparent robot
Günter Heinendirk, Manager Digital Transformation, Stäubli GmbH
With their extensive machine parameters, Stäubli robots are the first choice for Industry 4.0 applications. The wealth of machine data can also be used for preventive maintenance.
Günter Heinendirk, Manager Digital Transformation of Stäubli Robotics, will inform you about the latest developments at Stäubli with the presentation "On the way to the transparent robot".

The adaptive machine – A new machine age begins
Markus Sandhöfner, Managing Director, B&R Industrie-Elektronik
Consumer demands are changing rapidly. Smaller batch sizes and shorter life cycles present machine builders with new challenges. This requires a completely new generation of manufacturing technologies and machines. "B&R recognized the market requirements early on and developed revolutionary solutions to make adaptive machines easy to implement."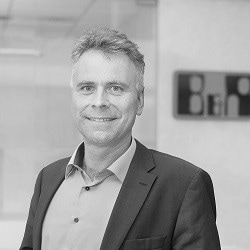 Robotics Award 3rd place: Air Grip solution for robot-based bottle handling
Tobias Kieferl, Product Manager, Yaskawa Europe GmbH
The new development at "Air Grip World" demonstrates the efficient, robot-based handling of bottles with the patented gripper technology for the beverage industry. The well thought-out complete solution is designed in such a way that safe, flexible and fast processes for loading and unloading crates or cartons can be implemented in a practical manner.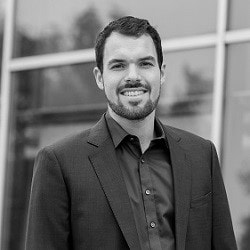 Self-automation made easy – with smart robotics solutions
Matthias Frey, Head of Robotics & Testing, J. Schmalz GmbH
Many are familiar with the rocky road from the application to the economical, process-safe robotics solution.
Thanks to a large number of new developments on the market, more and more smart solutions are being offered. Their goal is to make the entire customer journey as simple as possible. This trend also offers Schmalz room for numerous innovations.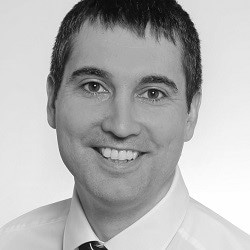 Intelligent Industrial Devices
Dr. Martin May, Head of Research / Advanced Technology, Head of Cyber Physical Systems, Schunk GmbH & Co. KG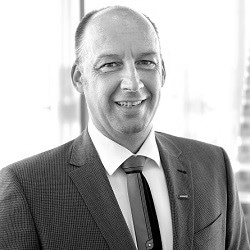 Easy.Robot.Vision. Implement image-guided robotics easily with vision sensors
Alexander Resch, Product Manager Vision, SensoPart Industriesensorik GmbH
Automated screwdriving represents a challenging use case for cobot systems. Even small misplacements lead to problems with pre-programmed screwdriving positions. The VISOR® Robotic vision sensor uses existing geometries to determine the current thread positions in robot coordinates before each screwdriving process, thus enabling a smooth and flexible screwdriving process.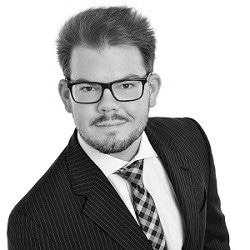 Panel discussion: Cobots are getting smarter – AI and machine learning simplify commissioning and integration
Dr. Jonathan Balzer, CTO Vathos GmbH
Dr. Jens Kotlarski, CEO, Yuanda Robotics GmbH
Viktor Treichel, Channel Development Manager, Universal Robots
Dr. Martin May, Head of Research / Advanced Technology, Head of Cyber Physical Systems, Schunk GmbH & Co. KG