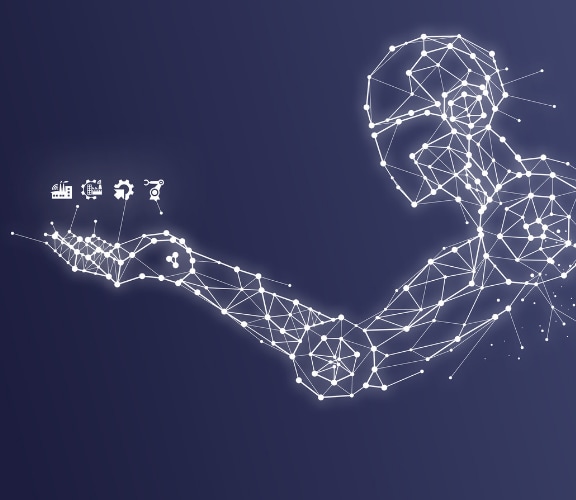 Deutsche Messe Technology Academy, Messegelände/Pavillon 36, Hannover
International Conference for AI Solutions in Production
The age of artificial intelligence has dawned and many companies are already using self-learning and semi-autonomous systems. AI will become the decisive global competitive for manufacturing companies.
The new conference AI in Production is mainly oriented towards all those responsible for production across the industries who wish to implement AI in technical reality in an economically expedient manner.  Find out here – behind the buzzwords – what is already possible today, and what will be possible tomorrow. Discuss opportunities, restrictions and risks on-site with the experts.
What to expect at the conference
Networking during the event featuring speeches, panel discussion and joint dinner
Exciting specialist and kick-off speeches as well as breakout sessions
"Learning from the best" – how AI is transforming production
Program Tuesday, 24.09.2019
Check-in: Issue of the conference documents & welcome coffee
Welcome and moderation
Dr. Guido Hertel
Partner and Managing Director, A.T. Kerney GmbH
Keynote: The Basic Principles of AI: From Industry 4.0 to AI – Use Cases in Germany
Prof. Dr. Martin Ruskowski
Head of Research Innovative Factory Systems, German Research Center for Artificial Intelligence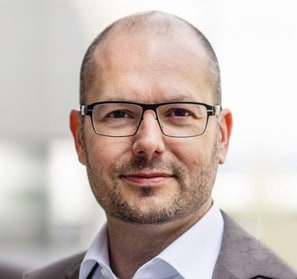 Keynote: AI in Production – an International Perspective
Prof. Dr. Dr. h.c. Reinhard Hüttl
Vice President, National Academy of Science and Engineering (acatech), Germany
Coffee break & Networking
Chinese AI Competencies in the Background of Made in China 2025
Flat Chen
Head of SAP Intelligent Enterprise Solutions and Leonardo in APJ and Greater China
Panel Discussion: AI as a global competitive factor for manufacturing companies
Dr. Andreas Imhoff
HARTING Electronics
Thomas Rilke
Deutsche Messe Technology Academy 
Prof. Dr. Martin Ruskowski
DFKI
Andreas Strutz
Volkswagen AG
We invite you to Dinner & Networking with all our speakers at the
Restaurant Red Grill, Dormero Hotel
Program Wednesday, 25.09.2019
Welcoming adddress
Dr. Andreas Gruchow
Member of the Managing Board, Deutsche Messe AG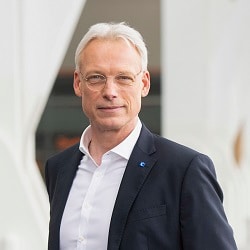 Use Cases: AI in Production
Moderation: Dr. Volker Franke,
Managing Director, HARTING Applied Technologies GmbH
Keynote: Hype and Opportunity – Industrial Data Science in Robotics and Automation 
Prof. Dr. Jochen Steil
Institute for Robotics and Process Control, Technical University of Brunswick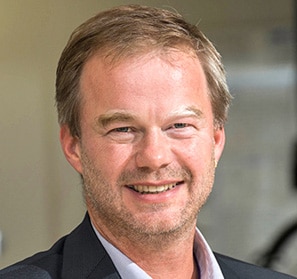 From Hype to Company Strategy – the Establishment of an AI Corporate Culture
 Dr. Oliver Beyer
Strategic Technology Expert, HARTING Stiftung & Co. KG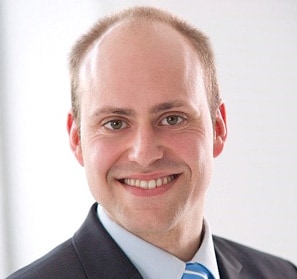 Coffee break & Networking
AI for the Analysis of Test Data – A process description for the utilization of AI methods in testing technology
 Dr. Dirk Berndt
Head of Measuring & Testing Technology, Fraunhofer Institute for Factory Operation and Automation IFF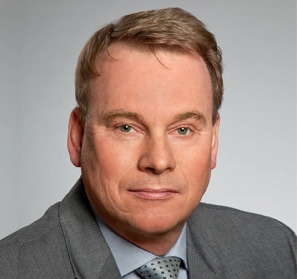 AI Applications Supporting Production and Logistics
Ulrich Zastrow
Head of Technology, Portfolio and Projects, ŠKODA AUTO a.s., Prague
AI & the Staff / Training and Further Training
Moderation: Andreas Strutz
Head of Training and Further Training Vehicle Construction, Volkswagen AG
Keynote: A State of Upheaval: Vocational Training in the Era of Digitalization
Prof. Dr. Friedrich Hubert Esser
President, Federal Institute for Vocational Training (BIBB)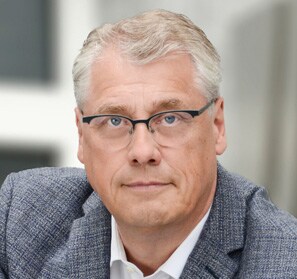 Training and Further Training: Which New Competences Are Required, And How Are They To Be Mediated?
Dr. Ralf Brunken
Head of AutoUni, Volkswagen AG
Lunch break & Networking Spectialist Exhibition
Break Out Sessions
A › Perspectives on AI
Cloud computing, smart data, industrial analytics, legal bases and IT security represent the necessary infrastructure required for successful and secure AI applications. The Breakout Session A provides an overview of these factors.
See PDF for more details: HERE
B › Making AI Actionable
How does the use of innovative AI technology change our business processes? disruption & success factors – New technology providers present their innovations in Breakout Session B.
See PDF for more details: HERE
There is the possibility to switch between sessions after each lecture
Coffee break and change of rooms
Experience reports:
What are the biggest stumbling blocks and obstacles to the implementation of AI projects? Experience exchange and discussion with the participants.