11. Robotics Congress 2022 – Reaching the goal faster with smart cobots
The thematic focus of the congress will be on simple programming and operation, safety & security, soft robotics and green robotics.
Top-class expert presentations will show why the future belongs to cobots and to what extent workers and robots will be a new team in the future.
The future belongs to cobots
Even if large-scale production is still a long way off, the future belongs to collaborative robots, or cobots for short. Gone are the days when robots exclusively wielded welding guns behind high protective fences. The robot of the future is designed and constructed from the outset to work together with humans. Workers and robots are the new team that can now partially automate work that could previously only be done manually.
Simple operation
Cobots are getting smarter all the time. Equipped with AI, machine learning and intelligent image processing, they can be quickly and easily integrated into an existing process. The user doesn't notice the complex technology inside the cobot. Nor should he. The goal is always to relieve the user of complicated, time-consuming routines and lead him more quickly to practical use that promises added economic value.
Programming without special knowledge
Today, even beginners can set up their own automation solution. This is made possible by advanced software tools that present the user with standard tasks for robots, for example, as tiles on the screen that are simply clicked on. Programming is reduced to "drag and drop," so to speak – except that this particular drag and drop does not involve stealing text passages from the Internet, but rather teaching the robot what it is supposed to do later in production or assembly.
Safety first
Rule number one when using a cobot: The worker must not be harmed in any way. Manufacturers take this requirement very seriously and have taken appropriate technical precautions with their models: The palette is broad and ranges from light barriers and an intelligent sensor skin to software cocoons and simple padding of the machine. But the employers' liability insurance association also ensures with strict standards that the worker is always on the safe side in human-robot collaboration. The only thing is that the standards should not be so strict that they unnecessarily complicate the economic use of cobots.     
No chance for hackers
As production becomes increasingly networked, robots and cobots are naturally also a potential target for hacker attacks. What is needed are solutions that increase the IT security of robots in operational technology, or OT for short. Quite a few companies operate separate IT and OT networks, which doubles security efforts and destroys transparency. What is needed instead are solutions that guarantee sufficient protection at a reasonable cost.
Soft robotics
Robots are constructed from solid components and are driven by metal electric motors. This makes them heavy, dangerous when used with humans, and expensive. Soft robotics fundamentally pushes the boundaries of the hardware used to build robots today. The goal of soft robotics is new drive systems that resemble muscles. Applications range from industrial process automation to medical robotics (exoskeletons) and new human-machine interfaces.  
Get in touch with the future of robotics and don't miss this event.
Moderation
Markus Strehlitz, Editor Industrieanzeiger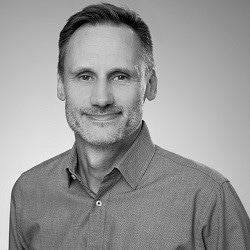 Welcome and outlook for the day
Dr. Jochen Köckler, CEO, Deutsche Messe AG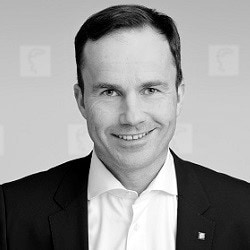 Keynote: Soft Robotics and HASEL Artificial Muscles: A new Generation of Lifelike Robots
Dr. Christoph Keplinger, Director at Max-Planck-Institut for Intelligent Systems
Biological muscle is an evolutionary masterpiece, powering the versatile arms of an octopus, strong enough to move an elephant, fast enough for the wings of a hummingbird, self-healing after injury and seamlessly integrated with distributed sensory systems. These amazing capabilities have inspired the development of artificial muscles – a major science and engineering challenge that dates back to the 17th century.
The Robotic Materials Department at the Max Planck Institute for Intelligent Systems is currently aiming to understand the fundamental principles and materials science, as well as to develop robotic applications of a new class of self-sensing, high-performance artificial muscles called hydraulically amplified self-healing electrostatic (HASEL) actuators, a platform technology developed by this research group.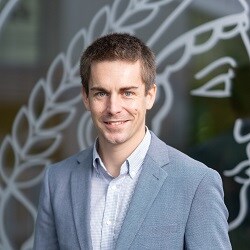 iiQKA: The new operating system and ecosystem from KUKA
Mastering the requirements of the future with intuitive and intelligent automation solutions
Dr. Kristina Wagner, SVP Technology & Innovation Center ||| Director The Robot X-perience (iiQKA), KUKA
On the way to a new era of intuitive, fast and powerful automation for all, KUKA is developing the future operating system iiQKA.OS. The operating system will be the basis of an entire ecosystem that provides access to programs, apps, services or accessories and will be easy to install, operate and expand. For newcomers and all those who want to become automation experts – or already are.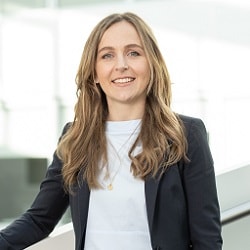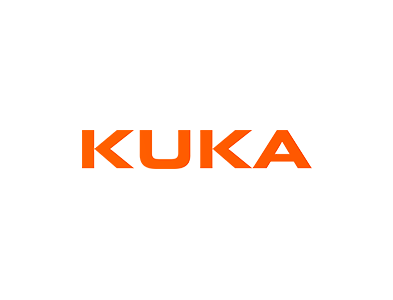 Coffee break and Networking
Simple plug & play solutions for cobot palletizing and welding
Christopher Schneider, Cobot Business Coordinator EMEA, Yaskawa Europe GmbH
Setting up simple cobot installations for welding and palletizing is Yaskawa's focus: Yaskawa launches a new Market Place for Plug&Play products with the release of the new Plug&Play Cobot Series HC DTP.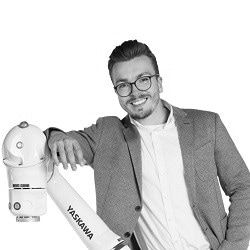 Welding, stacking, screwing: Three Cobot applications in practice
Gregor Spieker, Channel Development Manager, Universal Robots GmbH
Welding, stacking, screwing – three areas that are almost classics among the use cases for cobots. But where to start with automation? That's still what numerous users ask themselves every day. Gregor Spieker explains the most important components, interfaces and steps for a successful cobot project.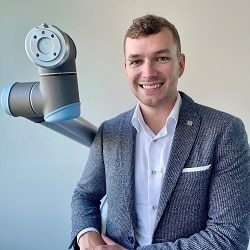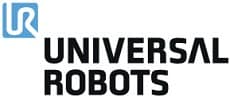 Lunch break and Networking
When is a cobot application safe? Safety and security in the application
Dr.-Ing. Christian Henke, Head of Department Scientific Automation, Fraunhofer Institute for Mechatronics Design IEM
Due to the constantly increasing networking, today's technical systems are often no longer closed, but have several interfaces to the outside. This opens the door to cyber attacks, which can range from spying out data to manipulating and disrupting operations. These threats lead to major challenges in the development process of robot and cobot applications. In particular, the eminently important guarantee of functional safety becomes difficult to manage due to increasing complexity or networking. In addition, the attack resistance or IT security of the systems must be considered. To this end, Fraunhofer IEM is developing innovative methods and tools that analyze the mutual influence of safety and security in order to guarantee holistic security along the system life cycle. This approach – safety and security-by-design – is presented using a cobot application example.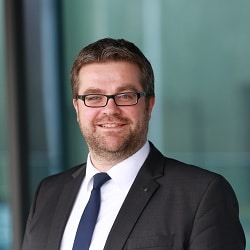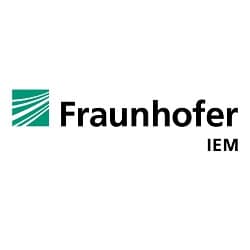 Safety of automated guided vehicles – Innovations in robotics and automation
Jochen Vetter, Team leader Consulting Robotics, Pilz GmbH & Co. KG
The presentation will show how the interaction between humans and automated guided vehicles or autonomous mobile robots runs smoothly and accident-free, which normative requirements you should take into account, and how safety and productivity can best be reconciled.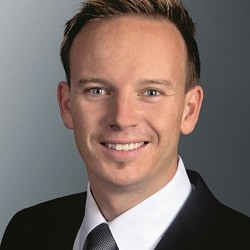 Visor Robotic – Advantages of full hand-eye calibration
Alexander Resch, Product manager, SensoPart Industriesensorik GmbH
Robot camera calibrations provide a unique mechanical-mathematical link between the robotic system and the vision sensor or system. A variety of different calibration methods exist, each with advantages, disadvantages and limitations on the application side. In this presentation, we will give an overview of typical calibration methods and convey the advantages of a complete hand-eye calibration with the VISOR Robotic.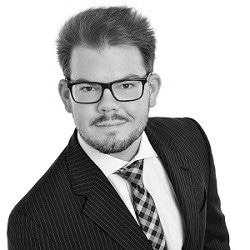 Coffee break and Networking
Artificial intelligence and its potential for robotics.
Maximilian Mutschler, VP Sales, micropsi industries GmbH
Gripping cables, plugging cables and checking for leaks – how robots master the previously impossible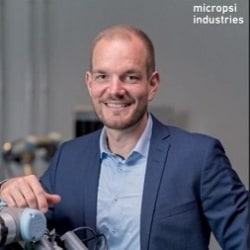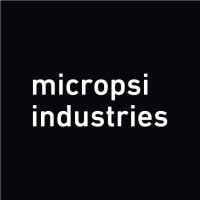 Moving towards gesture recognition and self programming
Cem Deşen, Global Operations Director, Association of Robotics and High-Tech System Manufacturers and Integrators (ROBODER)
As the revolutionary changes in industrial robots continue, programming methods for robotic applications are evolving in a similar fashion. Sensor fusion, intuitive algorithms, advanced IoT-based sensors enable robots to grasp the necessities of the task and interact with the outside world. In the near future we will be able to program robots by simply pointing them in the right direction, if not at the snap of fingers.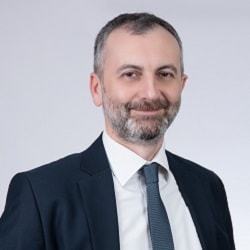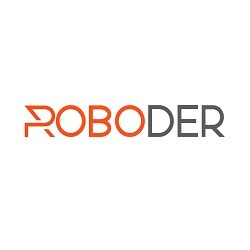 Registration for this event