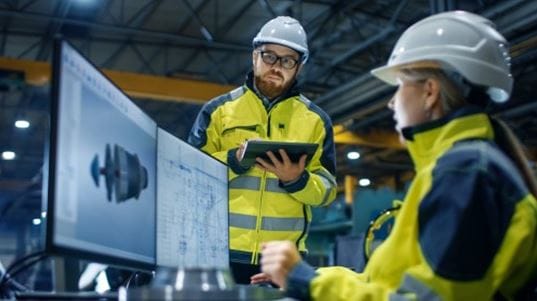 08. June 2021 // 4PM – 5PM
Digital twin and simulation
The digital twin, as a digital image of real products or processes, is an important innovation and efficiency lever for mechanical engineering & industrial automation.
Focus in this session: The use of various simulation approaches. We will show how to optimally save time, costs and resources in mechanical engineering through early simulation.
Look forward to the following speakers:
– Jan Michael, Group Leader, Fraunhofer Institute for Mechatronics Design IEM
– Gerald Pörschmann, Managing Director, Zukunftsallianz Maschinenbau e.V.
– Andreas Seidel, SIMULIA Sales Manager, Dassault Système
– Achim Simon, Senior Consultant – Project Management TECHNIA
Participation in this event is free of charge.
Please click here to register