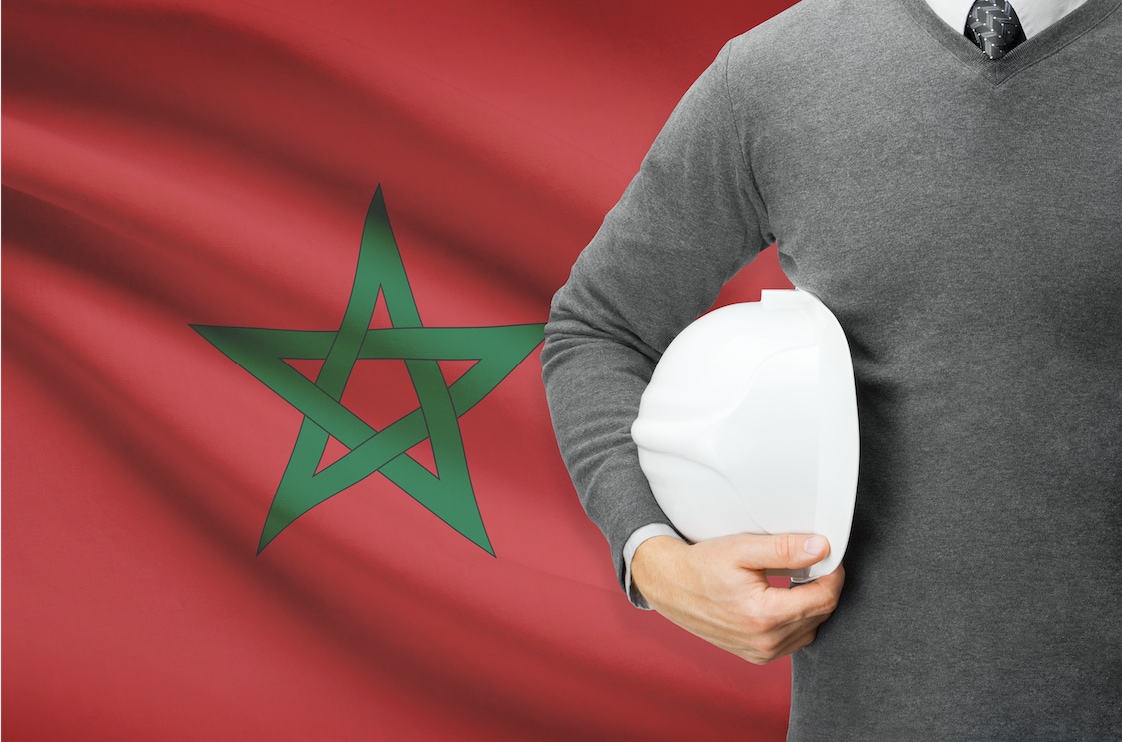 Industrial know-how for Morocco

Deutsche Messe Technology Academy is a partner in the establishment of a German-Moroccan centre of excellence for automation
In cooperation with Steinbeis-Hochschule Träger gGmbH and other partners, Deutsche Messe Technology Academy will be involved in the establishment and operation of a German-Moroccan Centre of Excellence for Automation from January 2021. This facility is intended to train and support young people and companies in Morocco in the field of automation and Industry 4.0.
The concept of the "Competence Centre of Automation" (CCOA) is based on an initiative from the "African Markets" working group in the ZVEI e.V. industrial association. The CCOA not only aims to qualify local suppliers for international automotive production but also to extend the transfer of knowledge in intelligent manufacturing technologies to Moroccan companies in the food production sector.
The project was launched in January. The consortium partners Steinbeis-Hochschule Träger gGmbH and Deutsche Messe Technology Academy are currently working at full speed to develop training content, a programme of conferences and events that will address both the education sector in Morocco and the business networks. This includes basic training in Industrie 4.0 as well as a train-the-trainer programme. Virtual training tools, a digital lab and the online provision of industrial knowledge content around smart manufacturing play a central role.
Several German companies from the electrical industry such as Pflitsch GmbH, Phoenix Contact, Rittal and Siemens AG are supporting the project. On behalf of the Federal Ministry for Economic Cooperation and Development (BMZ), the Deutsche Gesellschaft für Internationale Zusammenarbeit (GIZ) GmbH is supporting the establishment of the centre of excellence as part of the special initiative on training and employment. The special initiative, which also operates under the Invest for Jobs brand, has been active in Morocco since 2019 and supports investment projects by German, European and Moroccan companies with the aim of training more qualified workers and creating sustainable jobs in Morocco. Reinhold Umminger, Director Global of Deutsche Messe Technology Academy, assesses the initiative: "Together, the partners of the project not only want to strengthen the presence of German industry in the region but also give an impetus to Morocco's industrial competitiveness with joint concepts for knowledge transfer."
John Ulrich Fimpel, "Business Scout for Development" for development cooperation at the ZVEI and one of the coordinators of the project, sees opportunities for the competence centre to thus provide the impetus for industrial development beyond Morocco throughout Africa. Thomas Rilke, Managing Director of the Deutsche Messe Technology Academy: "The creative involvement in the competence centre in Morocco is a further step in the internationalization of the Deutsche Messe Technology Academy. In this way, we actively support the sustainable presence of our technology partners in the world's markets."
For further information and requests:
Our partners in this project: