Hanover location: Innovative production technology - experience it live
Our technology partners are present with selected exhibits at our location on the exhibition grounds in Hanover. They enable participants in conferences and seminars to experience innovative production technology live:
Automation and Robotics
Mseveral robots, automation technology, a model plant with real technology from Volkswagen Commercial Vehicles, which simulates automobile production, and an Industrie 4.0 model factory with real ball-point pen production are in operation at all events.
Additive Manufacturing
At the Technology Academy in Hanover, various applications from different manufacturers demonstrate the dynamic development of a new technology; 3D printers for printing polymers (plastics) as well as for processing metals. Use cases range from prototyping to the construction of tools and small series. The initiative "Lower Saxony ADDITIV", which is sponsored by the Lower Saxony Ministry of Economics, Labour, Transport and Digitisation, is our partner and is present in the Academy.
Digital Reality
New mobility concepts, new manufacturing and logistics processes – the digital transformation is being brought to life via "digital reality" (virtual, mixed and augmented reality). The Academy presents live industrial systems and applications all year round.
5G Campus network
Together with Deutsche Messe we operate a campus network in Hanover. It enables our partners and participants to present innovative applications of production-relevant data technology. Industrial partners and start-ups find a stable test environment for their IoT applications with us.
THE 5G SMART VENUE AT THE FAIRGROUND IN HANOVER
1 MILLION SQUAREMETERS OF THE FUTURE
Deutsche Messe offers a highly innovative 5G multifunctional campus on an area of 1.4 million squaremeters – here, intelligent future technologies are made visible and tangible.
We offer you a highly innovative, private 5G campus network on our exhibition grounds in Hanover with an area of 1.4 million squaremeters.
Together with the most innovative companies worldwide, we create a network and thus form the Global Innovation & Competence Experience Center.
 Experience technology live:
A complete industry 4.0 model factory with real production

An energy efficiency model using Bayer as an example

An automated car production plant using Volkswagen Commercial Vehicles as an example

12 industrial robots from different manufacturers

Driverless transport systems

Control technology from different manufacturers

Connection technology from different manufacturers

Electrical drive technology from various manufacturers

Safety technology from different manufacturers

3D Printers

VR / AR / MR technology
Our services at the Hanover site:
Centrally located in the heart of the Hannover exhibition centre, the Technology Academy is located in pavilion 36.
Industrial production technology, numerous robots from leading manufacturers and two real production facilities are in operation at all events and allow visitors to experience technology live.
Parking spaces in front of the door, good accessibility by public transport and numerous hotels nearby make the infrastructure perfect.
We would be pleased to include your event in our programme. Within the framework of event management we offer you:
Consulting, conception, organisation, implementation
Participant management
Variable rooms for your events
Customised event service
Consulting
Event rooms in Pavilion 36: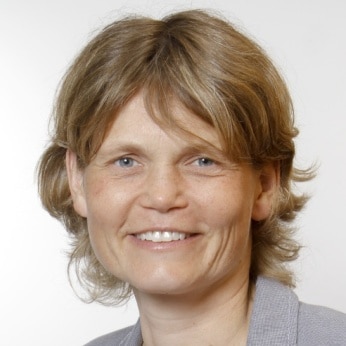 Milleke Bernstein
Director Event & Marketing Management
Are you looking for an extraordinary location for your event?
The latest generation of robots, industrial 3D printers and state-of-the-art production technology : 2500 square metres, two levels, flexibly designed, rooms for up to 300 people – talk to us about your innovative event concepts!
Tour of the Academy